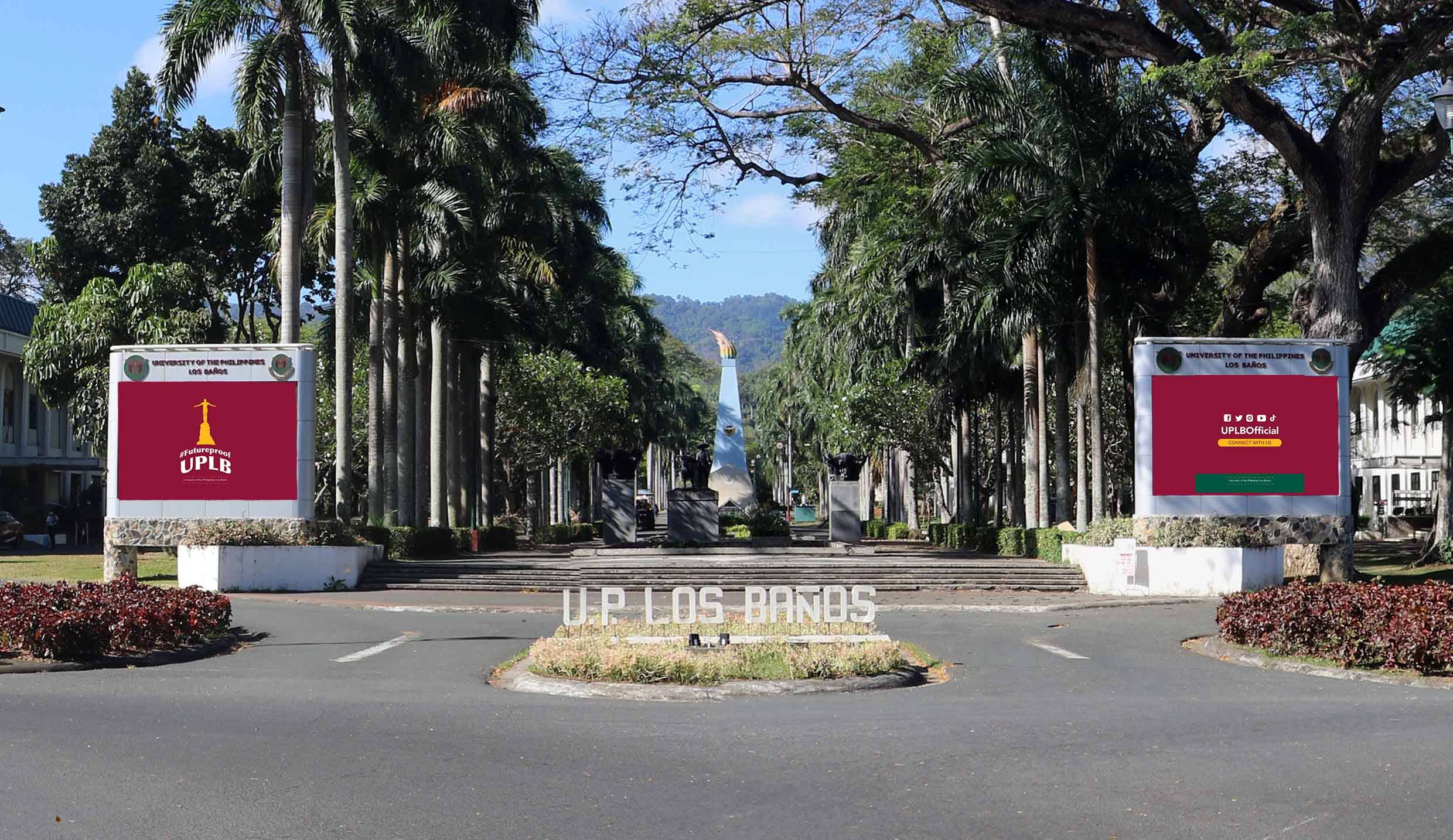 UPLB sealed a total of 20 Memoranda of Understanding (MOU) with state, local, and private universities and colleges this year in its quest to connect, collaborate, and capacitate fellow higher education institutions (HEIs) in the country.
At the ceremonial signing of MOUs held via virtual conferencing on Dec. 7, UPLB formalized its partnerships with the  17th-20th partner HEIs – Ilocos Sur Polytechnic State College (ISPSC), Catanduanes State University (CatSU), Bohol Island State University (BISU), and University of Science and Technology of Southern Philippines (USTP).
"This figure is a testament that we, at the HEI community in the country, are collaborating, consolidating, cooperating, and communicating even more during this pandemic," said Chancellor Jose V. Camacho, Jr.
"We need each other during these times because we share the same struggles and victories for the past two years of implementing flexible, remote learning," Chancellor Camacho continued.
The MOUs articulate UPLB's future academic and research collaboration and exchanges with the said SUCs.
Earlier in January to October, UPLB signed MOUs with HEIs from Metro Manila, Luzon, Visayas, and Mindanao.
These are the Polytechnic University of the Philippines, St. Scholastica's College-Manila, Don Filemon C. Aguilar Memorial College of Las Piñas, Northwestern University-Laoag, Pangasinan State University, University of Eastern Pangasinan, Saint Tonis College, Inc., Tarlac Agricultural University, Pampanga State Agricultural University,  Wesleyan University-Philippines, Mater Dei Academy of Sta. Maria, Bulacan, Inc., Central Bicol State University of Agriculture, Visayas State University, Davao Oriental State University, Central Mindanao University, and Sulu State College.
The UPLB Office for Institutional Development in Higher Education (OIDHE), which was created by the UP Board of Regents on Sept. 24, 2020, facilitated the process of securing these partnerships.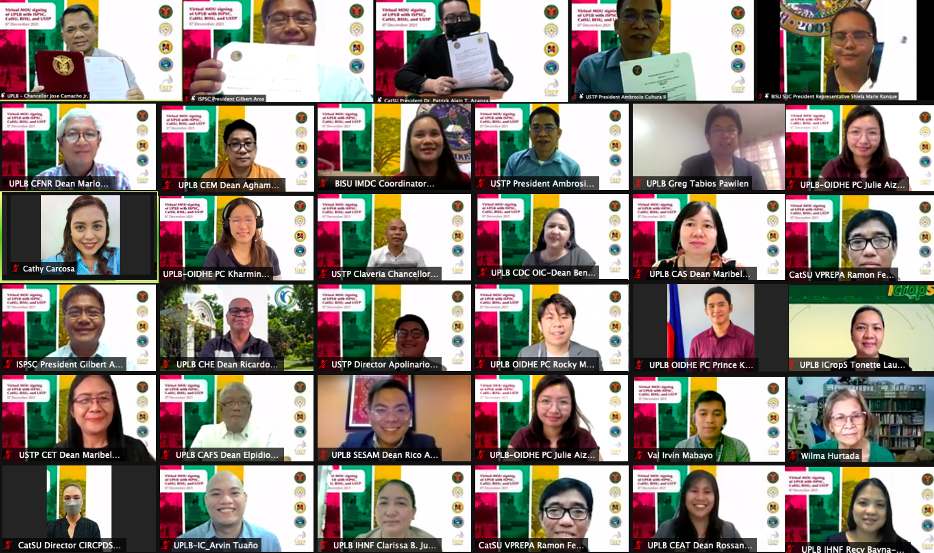 According to BISU President Regucivilla Pobar, the creation of UPLB-OIDHE is a timely opportunity for the 11-year-old university (BISU) to avail itself of the support that UPLB provides to state universities and colleges (SUCs) and local universities and colleges (LUCs).
President Ambrosio Cultura II of Misamis Oriental-based USTP, for his part, expressed his university's intent to collaborate with UPLB to champion agriculture in the country, primarily through attracting young people in this mutual field of expertise of the two SUCs.
CatSU President Patrick Alain Azanza, on the other hand, enjoined the participating SUCs to step up their partnerships through forming a consortium. "We would definitely be a stronger force that can push forward the science and technology program of the Philippines," he said.
ISPSC President Gilbert Arce, who referred to the partnership as a generous opportunity, stressed the importance of mutual respect among SUCs in forging solidarity in the academic community.
OIDHE Director Greg Pawilen served as UPLB's witness to the signing of these MOUs, along with the various deans whose college portfolios would cater to the respective SUC's concerns. They were Dean Elpidio Agbisit of the College of Agriculture and Food Science, Dean Marlo Mendoza of the College of Forestry and Natural Resources, Dean Ricardo Sandalo of the College of Human Ecology, and Dean Rico Ancog of the School of Environmental Science and Management.
Other UPLB deans and the officials of the four SUCs also joined the virtual program.
(This article, written by Mark Jayson E. Gloria, was first published in the UPLB Website on December 20, 2021)