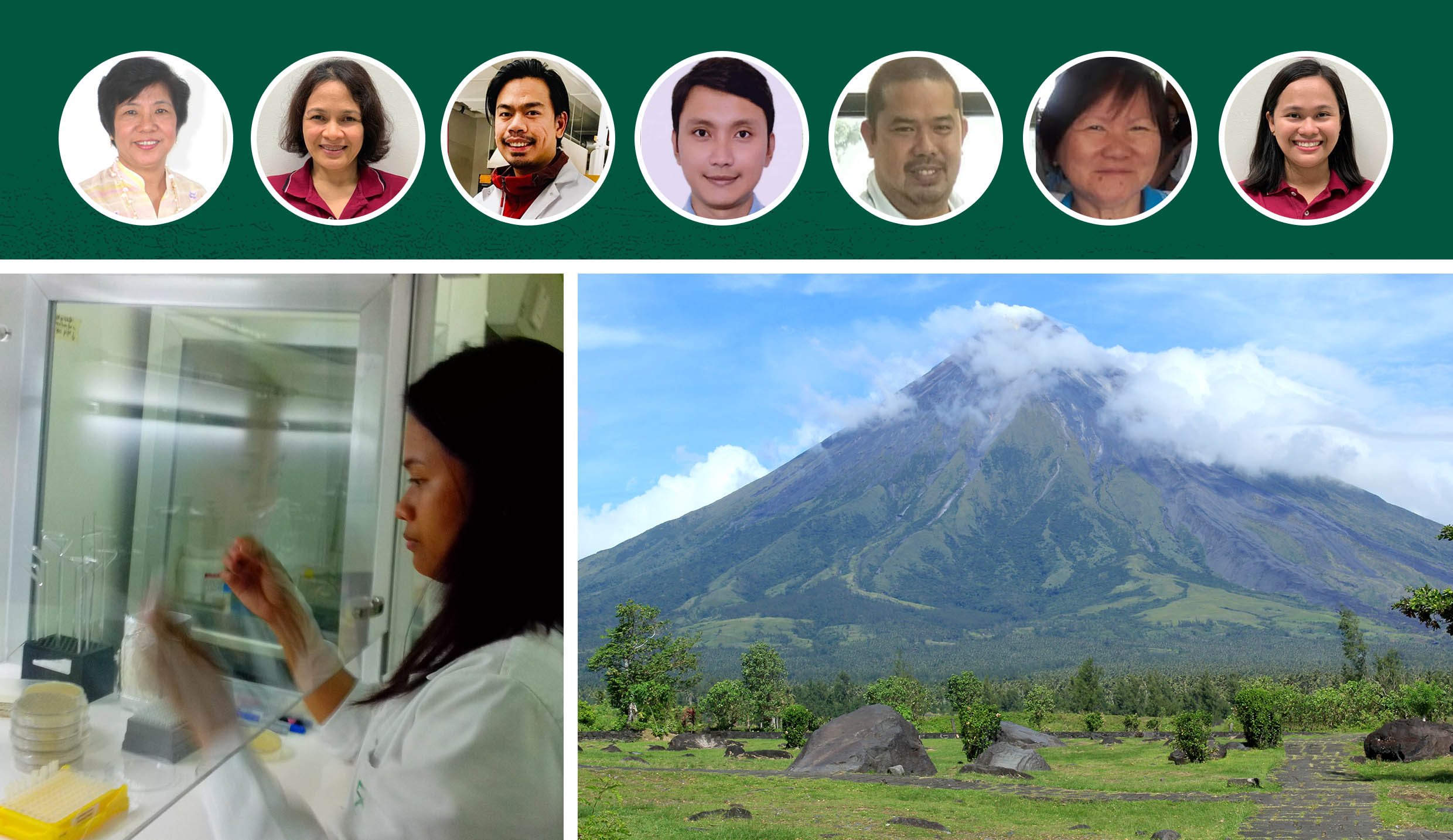 Findings by a team at the Division of Microbiology of the College of Arts and Sciences have opened a new research track that may yield a possible cancer treatment.
The team, led by Kristel Mae P. Oliveros, a faculty member at the Institute of Biological Sciences, has identified 30 bacteria from the soil samples of Mt. Mayon and isolated 13 that show antibiotic activity against pathogenic microorganisms.
One of them, the bacterial isolate "Streptomyces sp. A1-08," also exhibited anti-colorectal cancer properties.
In a personal recollection of the discovery, one of the team members and Oliveros's adviser,  Dr. Asuncion K. Raymundo, academician of the National Academy of Science and Technology, noted that the study stemmed from Oliveros's initial research on a microbiological study of Mt. Mayon, the first to be done in the area.
Oliveros was able to produce a community profile of the prokaryotes living in the soils of Mt. Mayon. This first study was notable on its own, but the discovery of the bacteria isolates makes it an even more significant contribution.
Amidst growing antibiotic resistance of known pathogens which are making infections more difficult to treat and pose a major threat to public health, the World Health Organization calls for the development of new antibiotics from the healthcare industry.
The group discusses the relevance of their discovery to the search for more antibiotic sources in their paper "Genomic Insights into the Antimicrobial and Anticancer Potential of Streptomyces sp. A1-08 Isolated from Volcanic Soils of Mount Mayon Philippines," which will be published in the December 2021 issue of the Department of Science and Technology's peer-reviewed publication, the Philippine Journal of Science.
In an interview with Manila Bulletin, Oliveros said that further studies must be conducted to confirm that Streptomyces sp. A1-08 does produce novel bioactive compounds and can be used for chemotherapy.
With their discovery, it is likely that more species with unique beneficial compounds may just be waiting to be stumbled upon by scientists on a crevice or a patch of soil on Philippine grounds.
(This article, written by Jessa Jael S. Arana, was first published in the UPLB Website on September 7, 2021)