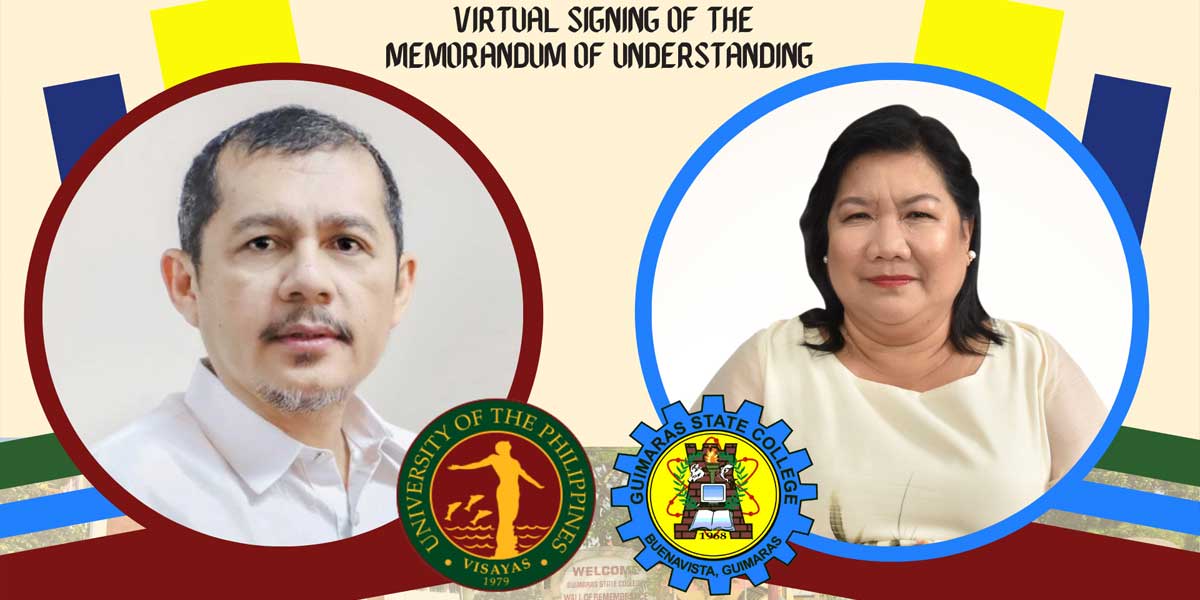 The University of the Philippines Visayas (UPV) and the Guimaras State College (GSC) will conduct a series of co-mentoring activities related to tourism, management, business, governance, research, and sustainability.
The partnership was formalized through a virtual signing of a Memorandum of Understanding (MOU) held last Feb 18, 2022 led by Dr. Clement Camposano, UP Visayas chancellor; and Dr. Lilian Diana Parreño, GSC president.
The undertaking is part of a UPV program dubbed "Tourism Studies on Island-Based Opportunities for Growth (TSIBOG) in Western Visayas".
TSIBOG is funded by the Commission on Higher Education (CHED).
The MOU signing was also witnessed by Atty. Christopher Honorario, dean of the UPV College of Management; UPV Vice Chancellor for Research and Extension Harold Monteclaro, Ms. Ellyn Ly O. Maramento, Project leader of the Edutourism Program of Guimaras State College; and TSIBOG Program Coordinator Ellaine Rae Daguman.
One of the projects under TSIBOG is examining the working conditions of tourism front liners in a highly urbanized tourism destination (Iloilo City) known as the Project 1 of TSIBOG led by Dr. Cheryl Fernandez-Abila.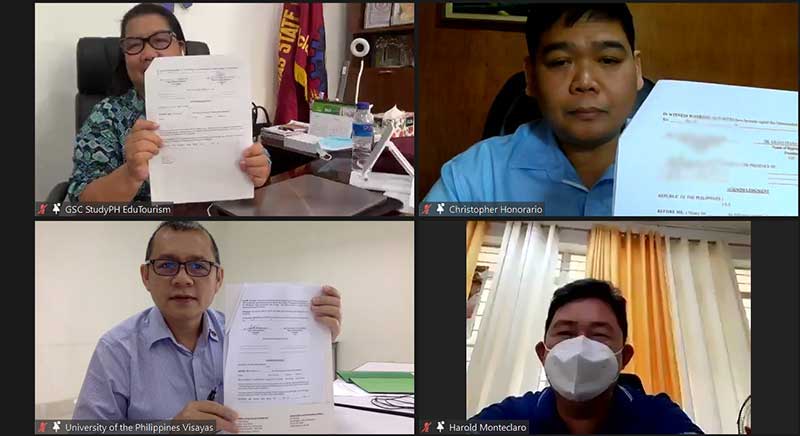 The project aims to support the government's efforts in improving human capital by contributing evidence and analysis focused on the front-line workers in the tourism industry, as well as examining the experiences of decent work between male and female front liners.
The initiative to partner with Guimaras State College is to learn from each other's experiences so as to enhance synergies between the two institutions by exchanging scientific expertise, industry-related, and governance experiences in the areas of tourism development and sustainability in Western Visayas.
UPV Chancellor Clement Camposano expressed his support for the collaboration, as it is aligned with the University's mandate of teaching, research and public service.
"We're finding opportunities to bring together our teaching, research and public service in a collaborative endeavor and I think we should pursue that. Because not only does it mean that we are able to perform our role as a national university which is to provide assistance and support to other higher educational institutions, but that we are also maximizing our investments as an institution," Camposano said in his welcome remarks.
Dr. Parreño welcomed the support of UPV to their program.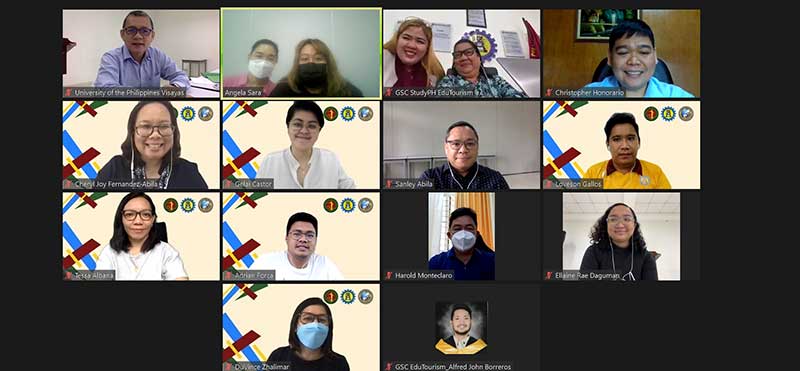 "We are much delighted with this opportunity to work with you and learn from your best practices. Rest assured of our commitment to do our share and perform what is expected from us as a partner of this project. The administration, in any way, supports this noteworthy undertaking," she added.
As the leading Higher Education Institution in Guimaras, the collaboration also came at an opportune time as GSC is about to be validated for their conversion as Guimaras State University, making it a strategic partner of UP Visayas.
With the signing of the Memorandum of Understanding, UP Visayas through the College of Management will work with GSC on academic research and public services in the areas of governance, management, marketing, finance, and other business-related activities.
"This is just an initial step to more collaboration between our institutions. With the commitment of everyone I am optimistic that we will be able to sustain this partnership. Academic collaboration is no longer an option but a must," College of Management Dean Honorario said.
(Project 1 – TSIBOG is headed by Dr. Cheryl Fernandez-Abila together with Prof. Duvince Zhalimar Dumpit, Dr. Sanley Abila, Prof. Ma. Theresa Albaña, Ms. Angela Sara, Ms. Geraldine Camandillo, Ms. Angela Castor and Ms. April Gem Nerpiol)
(This article was first published in the Daily Guardian Website on March 1, 2022)