The UP Padayon Public Service Office organized its 3rd Colleges and Universities Public Service Conference (CUPSCON 3) which opened on October 16 at the UP Visayas auditorium in Iloilo City. The three-day conference took up the theme, "Public service through academe-community partnership: Addressing challenges on health, environment, gender, culture & education, and other key issues".
Director Jeanette L. Yasol-Naval of UP Padayon revealed that new to the conference is the opportunity given to NGOs, LGUs, and civic society organizations to participate in the conference and encourage collaboration in addressing public service issues.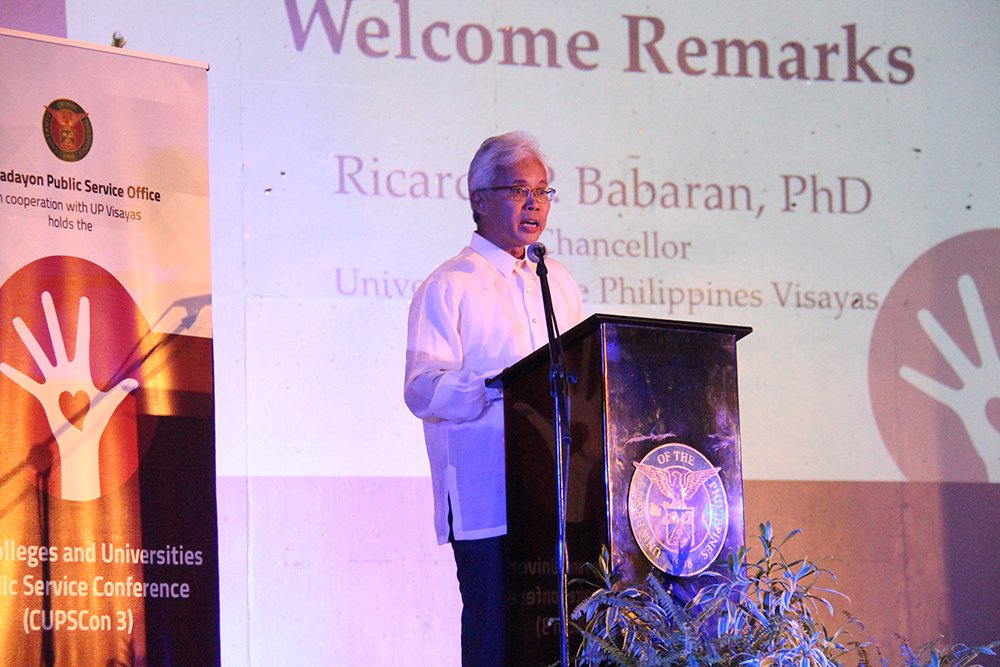 Taken up on the first day of the conference were topics that delve into: mainstreaming gender-related issues through different modes of public service; building competencies towards youth empowerment; fostering social responsibility among the youth; empowering students through service learning; honing local leaders through academe-government partnership; promoting disaster preparedness in various sectors; enriching teaching and research through public service; the role of the academe in achieving sustainable livelihood; the role of CSOs in community development; media in public service; public service for health promotion; and, the use of technology in public service.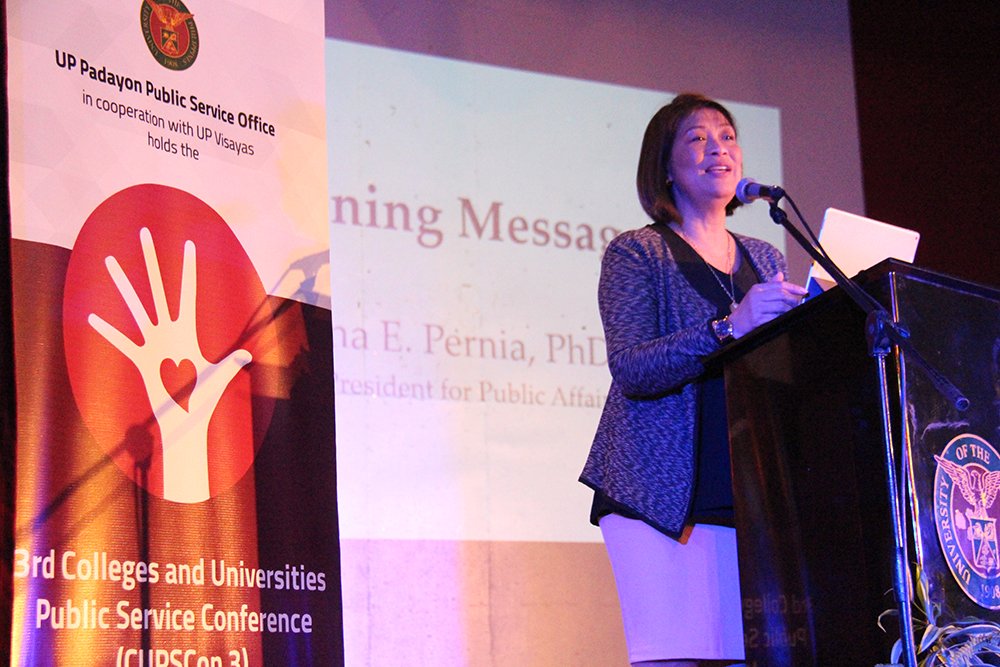 Dr. Ernesto Pernia, former Lead Economist at the Asian Development Bank and now Socio-economic Planning Secretary of the National Economic and Development Authority (NEDA), was the keynote speaker. He discussed advancing public service through academe-community partnership. "We want the academe to be part of our journey in delivering relevant, strategic and sustainable public service. We should treat communities as partners in research and development activities so that they can contribute to translating indigenous knowledge into appropriate policies and effective actions on the ground. The promotion of structure partnerships between higher education institutions (HEIs) and stakeholders in the communities, business, and industry is also emphasized in the Philippine Development Plan with the integration of formal research and innovation efforts with informal grassroots knowledge and innovation," Pernia emphasized.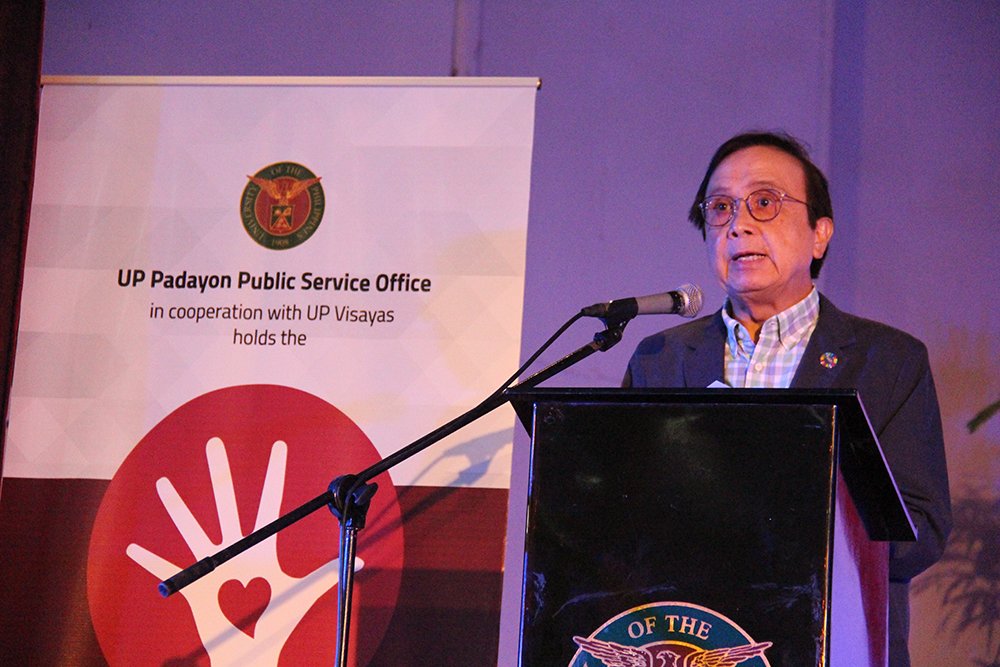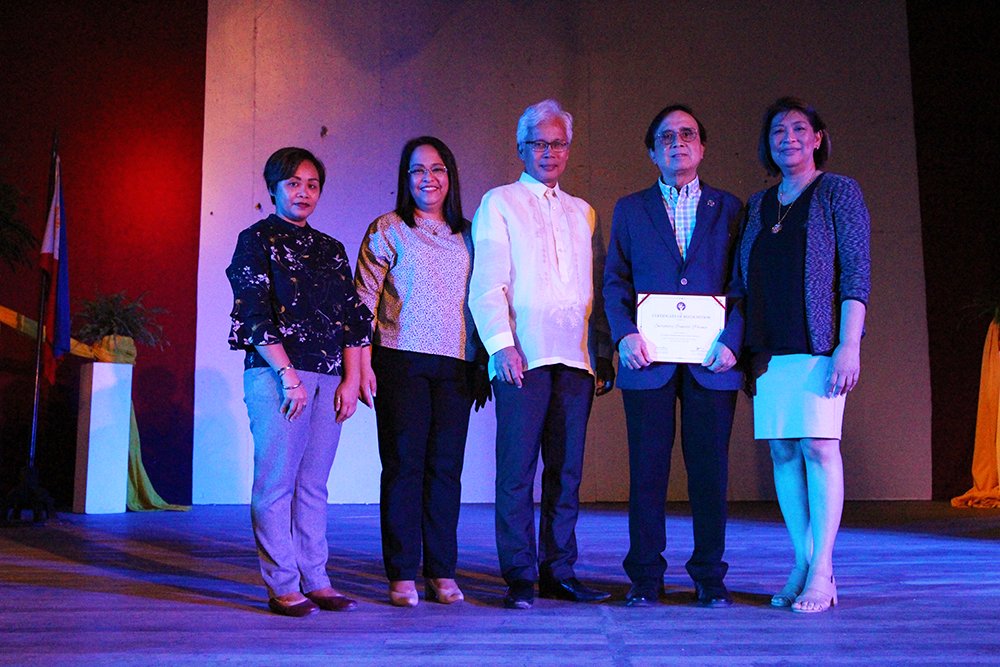 The second day of the conference was led by the plenary speaker Dr. Ma. Crisanta Nelmida-Flores. Former UP Padayon Director Flores took into account her public service experience in discussing "Measuring Outcomes and Impact of Public Service". She underscored how "measuring and evaluating the impact of public services rendered by HEIs and its academic volunteers need utmost attention due to the diversity and complexity of social phenomena. Approaches, policies, quantitative analysis, tangible qualities and other social outcomes can be tools for evaluation and measurement of a given program. But looking at the perspective of the target beneficiaries and community instead of relying only on the program's sustainability can develop new theories of change for greater impact and success."
The topics on the second day of the conference included: expanding public service through international engagement; capacitating teachers through provision of training programs; strengthening disaster resilience through research; strengthening the community through entrepreneurship; integrating service-learning in the pedagogy of higher education institutions; academe at the service of the government; academe's crisis response and disaster intervention; community empowerment and poverty alleviation through skills training; public service in food security; technical assistance as public service; women empowerment through livelihood programs; and, culture, heritage, and community-based tourism.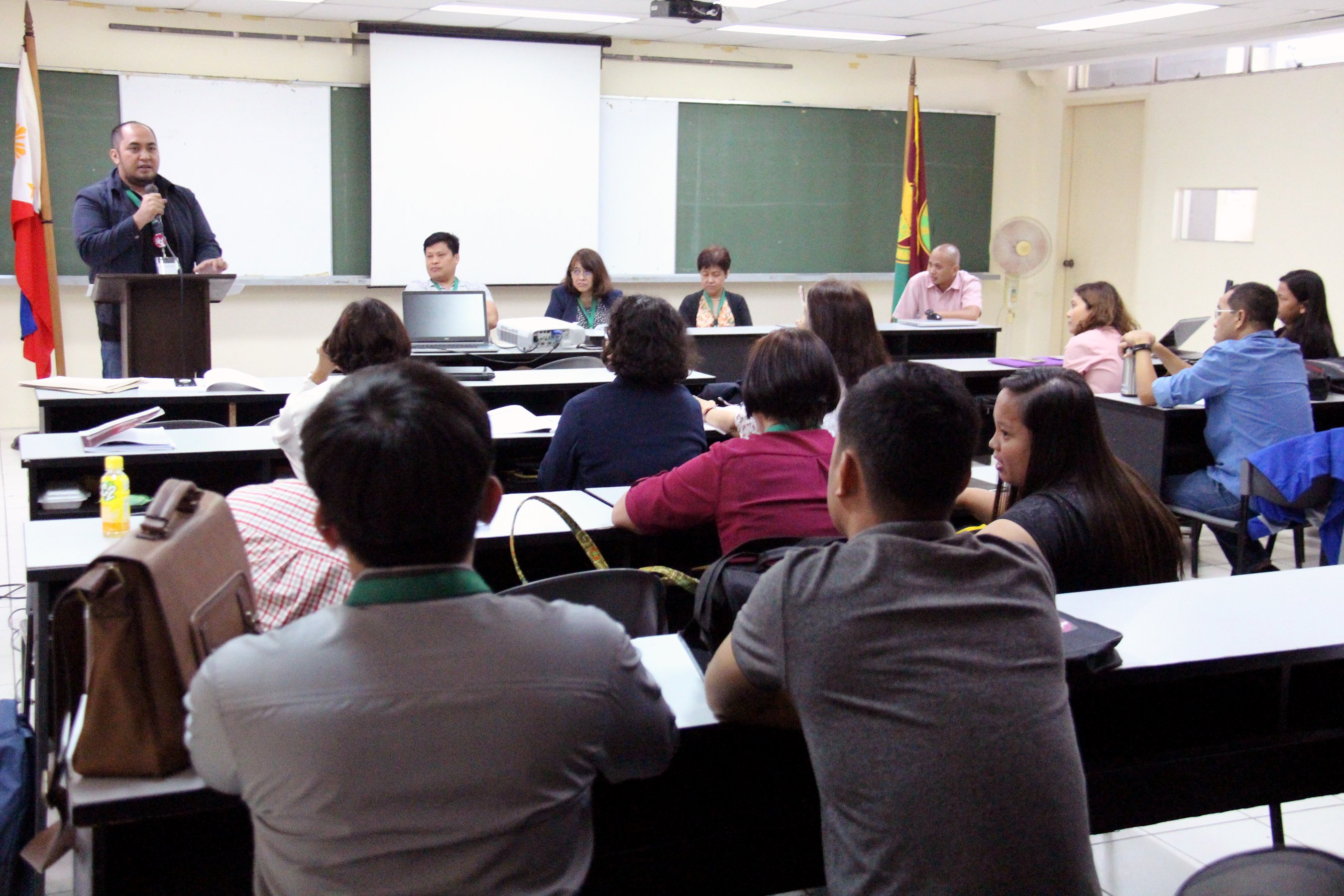 On the third day of the conference, the plenary speaker was Dr. Divine Love Salvador, an associate professor from the Department of Psychology, UP Diliman. She said: "There is increasing consensus that research and practice must be integrated for public service to be effective, ethical, relevant, and ultimately beneficial. However, this is easier said than done; and there are a few resources to help public service individuals and institutions navigate the challenges of integrating research and practice. This lecture presents these challenges, ways to address them, and guidelines on crafting programs that reflect an integrated research-and-practice agenda."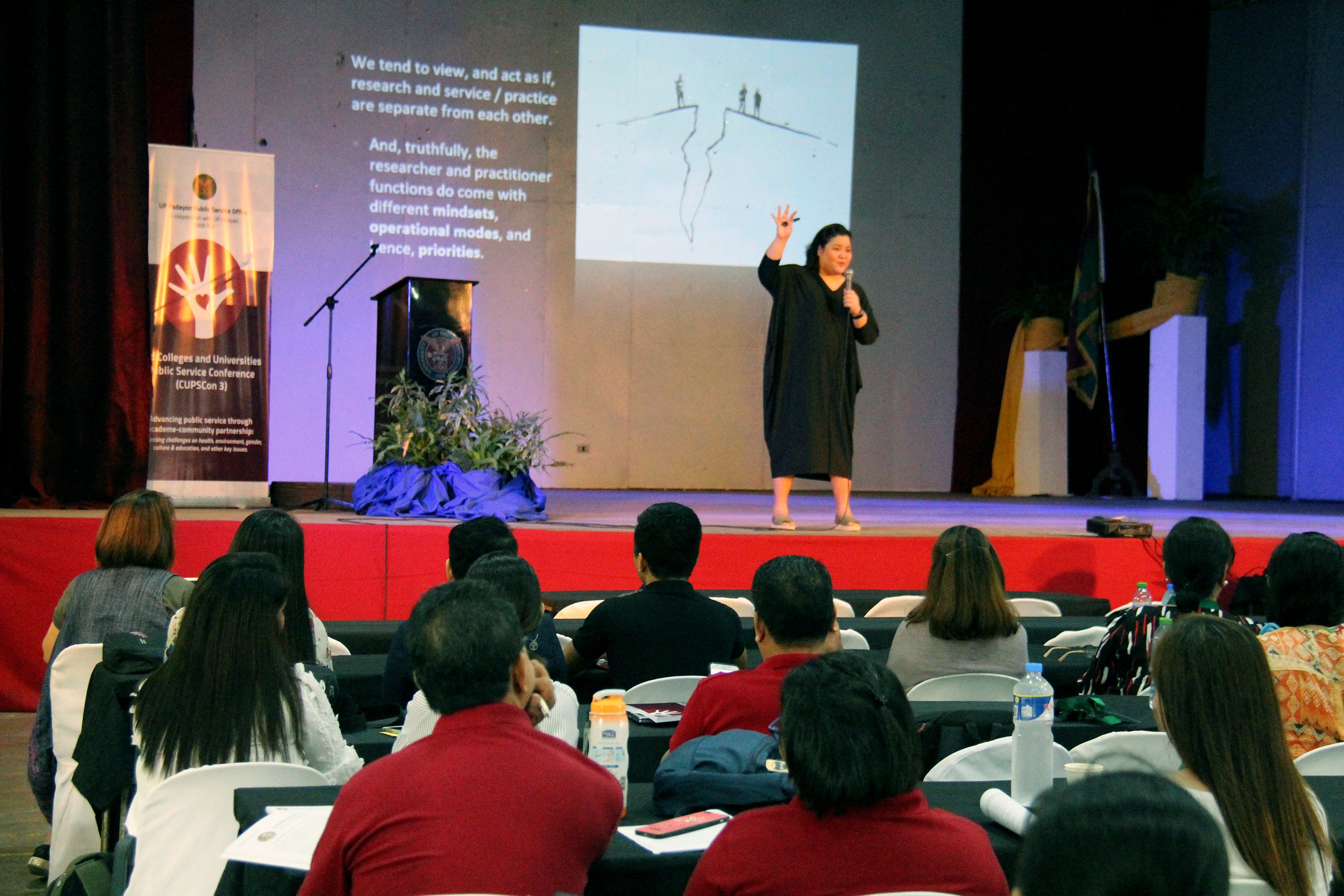 Wrapping up the last day of the conference were research presentations that focused on: research as public service; capacitating HEIs through collaborative modes of public service; empowering communities through social enterprise; and, assessing opportunities and best practices for extension in HEIs.
(This article was originally posted at the University of the Philippines website on October 28, 2019)