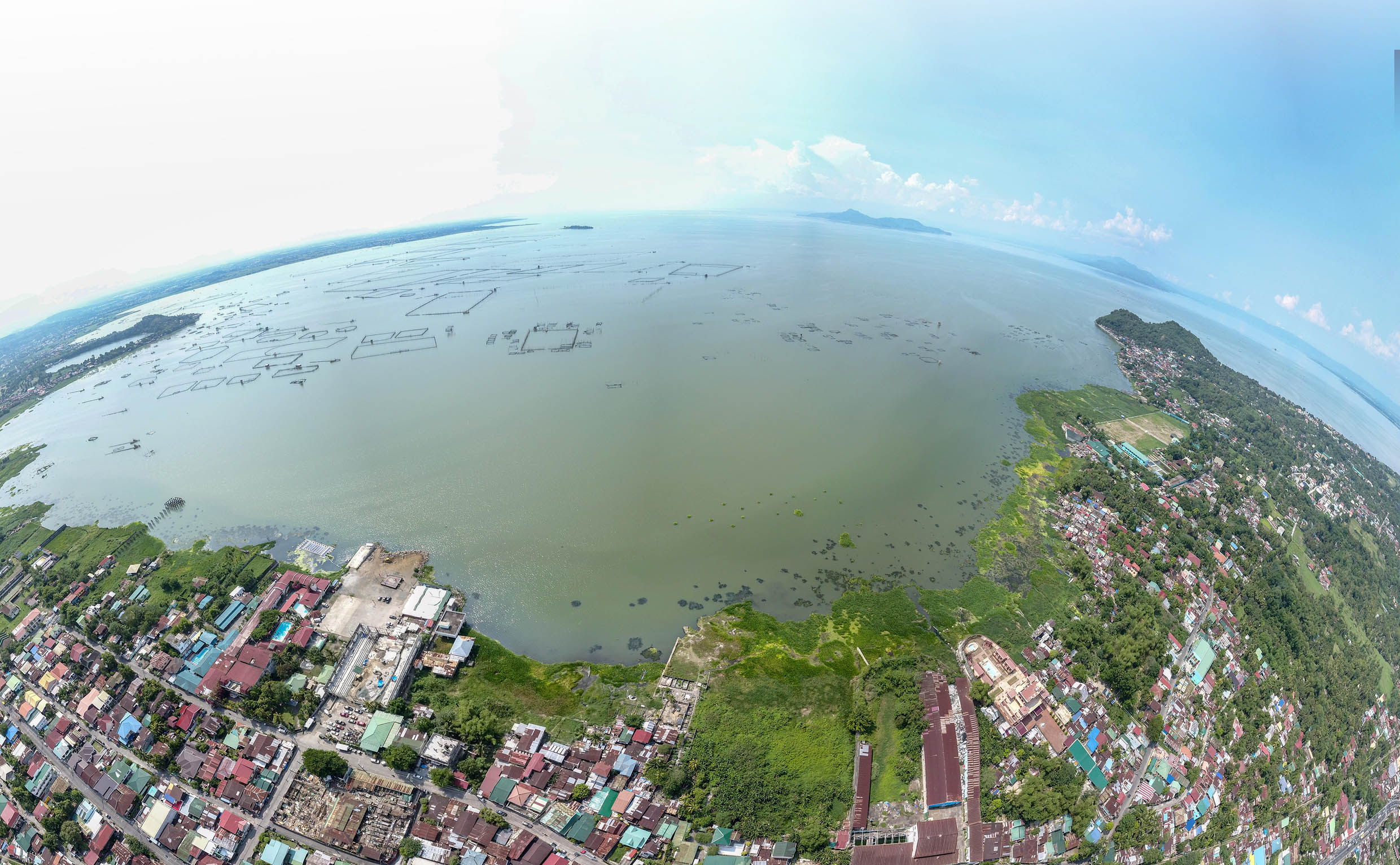 Ten people would be a crowd inside the 21-sqm headquarters of the Interdisciplinary Studies Center (IDSC) for Water at the School of Environmental Science and Management (SESAM) building.
But despite its limited office space, the Water Center has mobilized people from UPLB, UP constituent universities (CUs), government offices, and civil society organizations to stand up and help in the efforts to ensure water security in the country.
The Water Center is tasked to pursue holistic inter- and transdisciplinary research, development, and extension programs toward secure water resources in the country. It is such a huge task for its four full-time staff, but its membership of almost 40 respected names in watershed, irrigation, environment, natural, and social sciences research in the university more than compensates.
Its interdisciplinary and borderless set-up, just like the other IDSCs in the university, is ideal according to its chair, Dr. Patricia Ann J. Sanchez, associate professor at SESAM, who holds expertise in water resources management and hydrological modelling, among others.
The Water Center, whose members come from different colleges, hit the ground running over a year into its creation by the Office of the Chancellor through Administrative Order 247 issued on October 24, 2017.
The Water Center has three flagship research and development projects. Dr. Sanchez leads two, namely: "Ridge-to-reef disaster risk and climate change impact assessment of floods and droughts in the agricultural sector of Angat Watershed, Philippines," her Balik-PhD Program; and "Hydro-geological assessment of Mt. Iraya watershed in Basco, Batanes" funded by the Forest Foundation Philippines.
The third, "Assessing the resurgent irrigation development program in the Philippines," funded by the Philippine Institute for Development Studies, is led by Dr. Agnes Rola, professor emeritus at the College of Public Affairs and Development.
Although the Water Center is new, water has been a long-time research subject matter of UPLB, thus, it aims to build a database of UPLB's water researches in order to use as a reference in pursuing strategic activities.
Dr. Sanchez said that they are also consolidating the research of other UP campuses in order to come up with an umbrella for everybody's work.
The center referenced earlier researches to come up with the following thematic areas: water-related disasters, watershed management, water security in agriculture, urban and rural water, clean water and sanitation, water-related technologies, water governance, water resources assessment and database management, economic valuation and pricing of water resources, and gender, culture, and community.
The center also aims to consolidate data about experts who may be tapped to conceptualize proposals and implement projects.
"This is the university opening up its doors to formally collaborate with others through the Water Center," Dr. Sanchez said.
The center is also organizing water researchers in UP through its networking and partnership activities conducted by a committee that Dr. Rola leads. In June and September 2018, it gathered representatives from UP CUs to converse on their water-related researches and to plan their work on the program, "Water security for all, at all times."
Meanwhile, the capacity building committee, chaired by Dr. Virgilio Villancio of the Agricultural Systems Institute, held two mini forums in August and November 2018. These learning events brought various stakeholders to the university to talk about watershed management in Sierra Madre and water sanitation and hygiene (WASH) in the country, respectively.
These, and the next series of forums, shall contribute to the First National Water Conference that the center will hold in November 2019.
"The stakeholders in the mini forums will become participants and presenters [in the national conference]. It aims to have stronger collaboration between academe and other stakeholders like local government units, non-government organizations, and peoples' organizations. It's a way for CUs to showcase what they are doing in relation to water," Dr. Sanchez said.
Recently, the Water Center took part in the National Water Summit spearheaded by the country's National Water Resources Board as the culmination of the past pre-summits held in Luzon, Visayas, and Mindanao. The Water Center extended its technical expertise in the national summit that aims to influence policy direction on water security.
With three researches, two fora, and two networking meetings within only a year, there is no denying that the Water Center is gearing up for more work.
Limitations notwithstanding, the center makes an unequivocal commitment to wave the flag for a resource that should be conserved before it is too late.
(This was originally posted in the University of the Philippines Los Baños website on August 8, 2019.)